Engineering Quadrants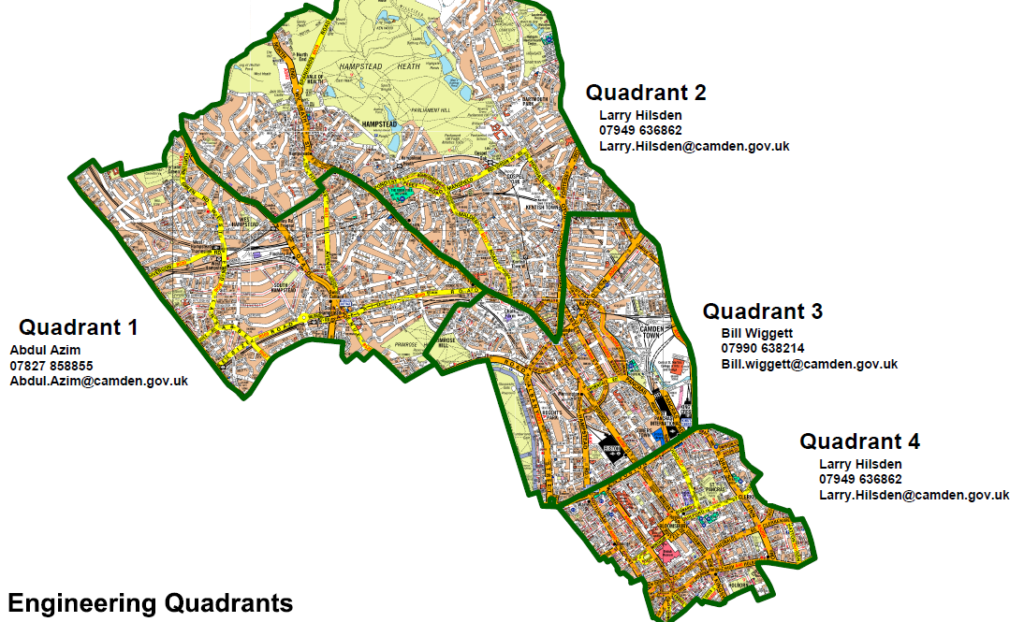 Quadrant 1
Abdul Azim 07827858855 Abdul.Azim@camden.gov.uk
Quadrant 2
Laddy Hilsden 07949636862 Larry.Hilsden@camden.gov.uk
Quadrant 3
Bill Wiggett 07990638214 Bill.Wiggett@camden.gov.uk
Quadrant 4
Larry Hilsden 07949636862 Larry.Hilsden@camden.gov.uk
Software
AutoDesk ReCap Pro
This software can build 3D models from photos taken from different angles. When you sing in to your Camden AutoDesk account, it seems that both the software and service entitlement is included: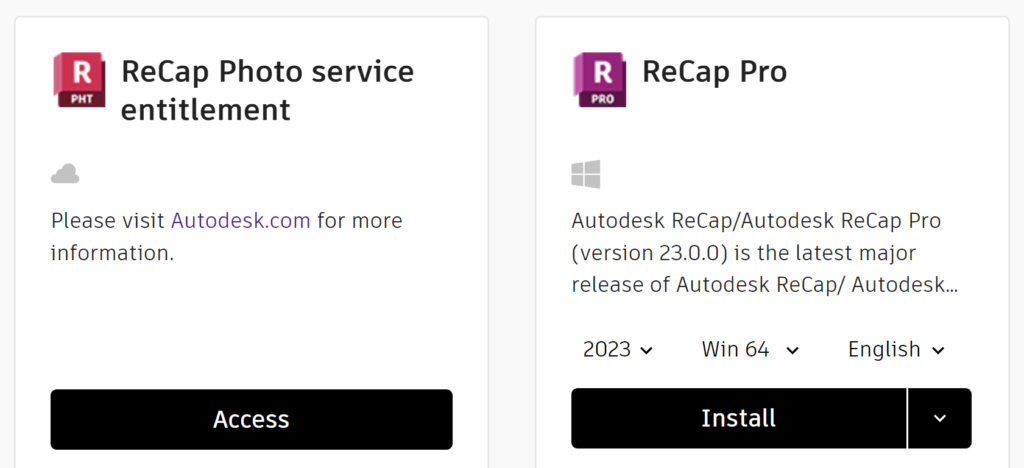 I got it installed. It asked from Desktop Connector to be installed too. When I tried to process some photos as a test, it said I had no tokens!
I went back to the online account, and clicked on "Access" button under ReCap Photo service entitlement – it's a broken link. Doing further searches revealed that they have taken away the service and now want at last £300/year for the service.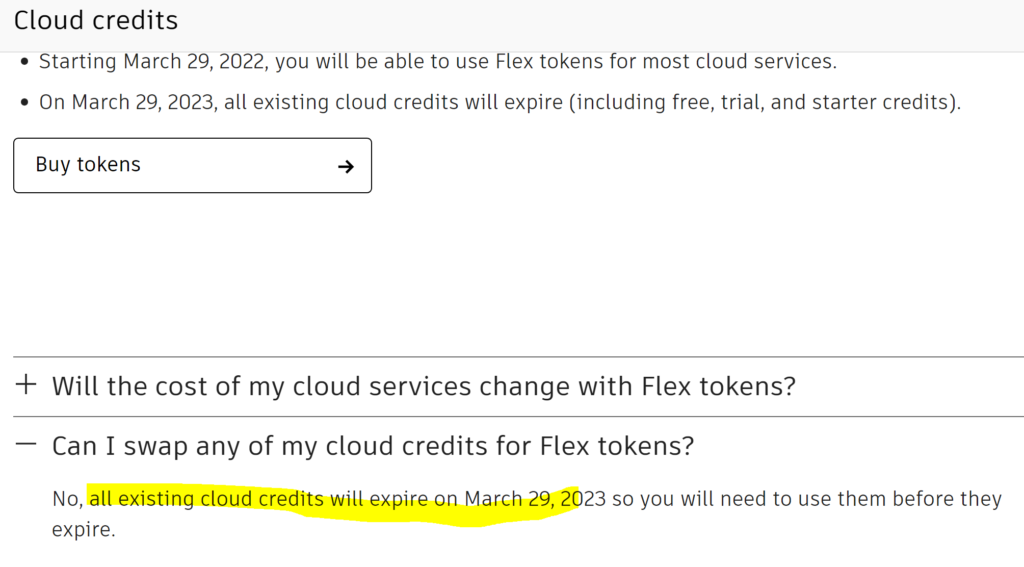 Drawing Assets
Free CAD Blocks Drawings | AutoCAD Blocks in DWG files (dwgfree.com)
To do
Create button for 2D wireframe and conceptual view
Install slope analysis
Hardware
Squashed view on small Dell monitors
The smaller Dell monitors (1908FP-BLK model, can see it on the top when you press the menu button) was showing a squashed picture. Tried automatic settings and factory reset on the monitor, and various resolutions from the laptop, but none worked. Quite an unusual problem.
Finally figured out that it works fine if you change the refresh rate to 75Hz (default was 60Hz) in advanced settings.
GIS
Topo Surveys
Providers
CD Surveys Ltd Contact: Andrew Larch andrew.larch@cdsurveys.com
Survey quality: quite poor – perhaps can improve with a survey brief.
Addresses
Crowndale Centre, 218-220 Eversholt Street, NW11BD – nearest tube station: Mornington Crescent 263 A4200 – Google Maps
Dimensions
Bike Hangars
Length along kerb: 2.6m
Contacts
Camden's IT Service Desk on 020 7974 4321
Trees Joe.Lewis@camden.gov.uk
56 total views, 1 views today